Product teardowns are quick-win content marketing
Content marketing is overdone. To death. Here's the approach I'm taking at Tiny to create relevant, interesting content.
Content marketing is now so overdone, with so much content being produced that it's now nearly impossible to rise above the noise. From blog posts to infographics to white papers. It even seems that every second person has written a book, so that channel is close to being abused too.
Every marketer faces this challenges, including the team at Tiny. Here's how we think we can win.
As part of my gig doing "All the Things",* in this case with my demand generation hat on, I recently faced a challenge where a content item anchoring an account based marketing program wasn't delivered.
Fortunately that wasn't on me, but I did need a fix inside of one day.
Most marketers know that a third party voice is more likely to be trusted than brands say the same thing themself. It's the theory underpinning G2 Crowd's positioning of being a trusted source of independent reviews. $100 million in funding suggests they might be on to something.
The challenge then was to create a third party perspective without having the time to actually go get one. If you're thinking, just ping a customer, you're right. Except that it's simply not realistic (inside a day).
A brief walk of the battlements later and a solution emerged. I thought, would it be possible to teardown a product that's using TinyMCE inside of one day? Hardware teardowns are commonplace, so the step to software shouldn't be confusing for our audience.
I could write it from my experience, and so long as I was honest, fair and as impartial as possible, it might make for a reasonable de facto case study or white paper.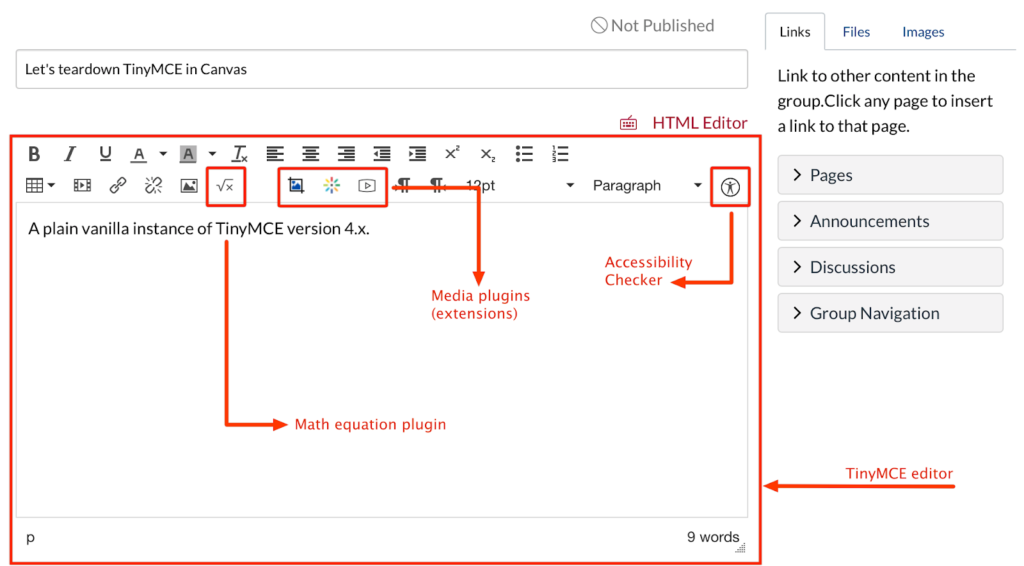 As it happens, I had just finished a business analytics certificate at a leading MBA school. The course was delivered online, through and learning management system called Canvas, made by Instructure. They used TinyMCE and I had hands-on experience using the integration for the better part of 3 months.
So I went and wrote a teardown of TinyMCE inside Canvas, produced and added as anchoring content to an ABM program in less than a day. I won't claim that it is great content, but it solved the problem nicely.
Looking to the future I think a teardown has several benefits for enterprise software marketing teams:
They can be quick to produce.
You control the narrative and story.
You learn about your solutions in a third party deployment (and ideally a customer one at that).
Checkout my rapid-fire TinyMCE / Canvas teardown and ping me on Twitter using the hashtag #teardown to continue the discussion.
* "All the Things", is an inside joke shared by my team about the fact that I've almost every type of marketing possible at Tiny: content, brand, social, event, digital, using inbound, demand gen, and lifecycle tactics.